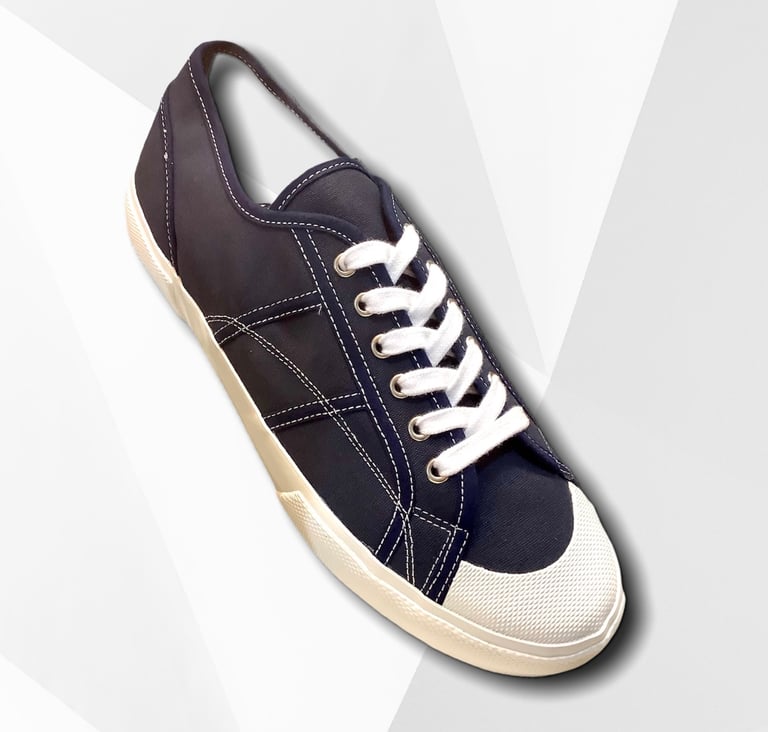 ALLX x Quarter416 Italian army trainer shoes navy made in Romania
Description :
Speicial collabo of our company with Romanian brand .
Vintage Italian army trainer shoes design . Natural cotton canvas upper and natural rubber shoe outsole .Fabric made in Europe
Full natural material including cotton canvas and rubber sole . Dying material without toxic elements. Extra soft natural rubber sole create more durability.
Handcrafted in Romania by old School footwear production methods .
Limited quantities . Exclusively available at Quarter416 store