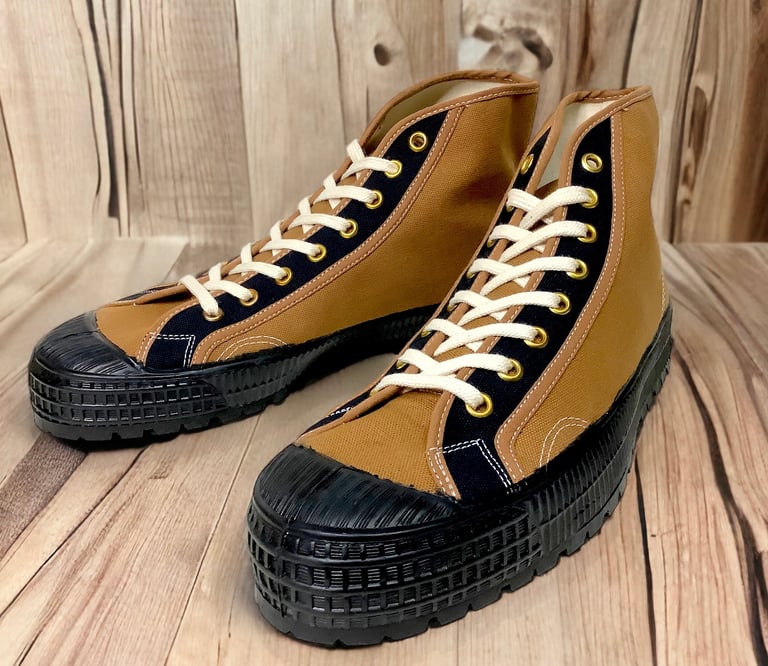 VEGANCRAFT camel black cotton hiker hi top made in Slovakia. Sneaker shoes
Vintage Heritage trainer model came from ancient Czechoslovakia.c
Camel cotton Canvas + black rubber sole combination.
Black cotton canvas eyelets stand
The natural rubber sole is machine-pressed by heat onto the body of the sole. This process results in the tire marks around outsole. This made the shoes more durable and won't break easily.
Handcrafted in Slovakia.
All upper material and rubber sole are natural material without toxic element to human.
-全棉歐洲帆布面料。
-天然橡膠鞋底,來自橡膠樹汁液,無化學成份及化學物與生產時釋放,影響空氣環境。
-上世紀40年代傳承古法,以高熱力將天然橡膠溶化連接往帆布面,此法使鞋外側非常耐用,摺曲位都不輕易爆開。
-斯洛伐克人手生產。