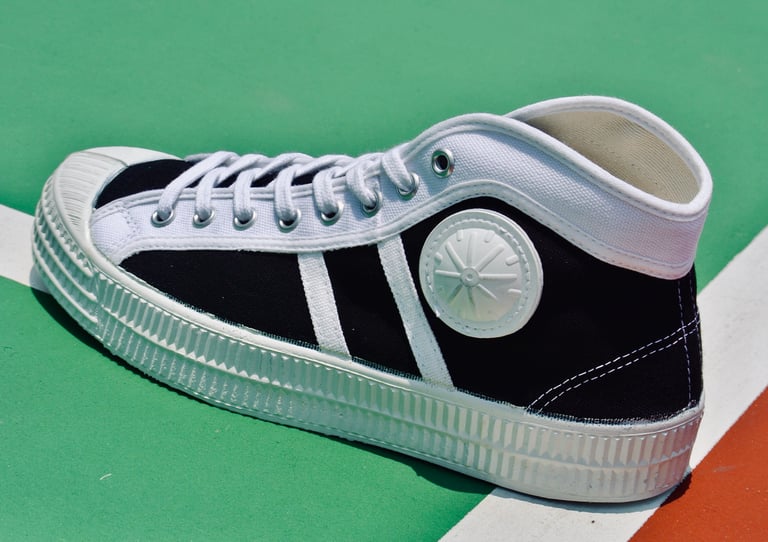 Vegancraft hi top canvas sneaker shoes made in Slovakia
Vintage Heritage trainer model coming from ancient Czechoslovakia.
100% cotton denim stripes canvas upper and natural rubber shoe sole
The natural rubber sole is machine-pressed by heat onto the body of the sole. This process results in tire marks around outsole. This made the shoes more durable.
Handcrafted in Slovakia.
All upper material and rubber sole are natural material without toxic element to human.